just for fun...
Determination? Yes! That's the right term for

hopeless- to- lose weight

individual like me. I opened up the idea with my house mates to wake up early in the morning in order to shred some calories, and indeed, we were able to make it this morning. Our route was within the Limketkai ground (Starting from the rear portion of PNB Bank down to Robinson underpass). While we are on our way (we woke up a little bit late so by the time we started hiking from the boarding house it is already 5:30 in the morning), I suggested for a brisk walking only but my two other companion insisted for jogging. And that was it! I go for brisk walking while the two went ahead of me as they jogged their way to fitness. It takes determination to realized such goal. I have so many failed attempts before. I was overcome with my laziness to pursue such goal. Mid-month this year, one of my house mates invited me to join the Aero-dance sponsored by Nestle at the Sports Center. I was very interested then but wasn't able to continue after four successive attendance. I just hope that this time, I will really stick to my goal. I felt the urge to persevere. My body told me so. I finished just one round for this morning. I have to do it gradually as my Arthritis is bugging me again.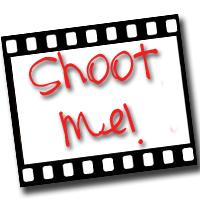 Would you care to join with me?
☺