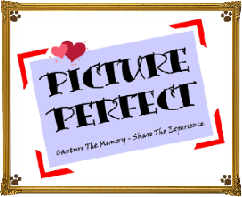 Good day friends, Picture Perfect is back! Well, before this year ends, I want to revive this meme and hopefully I could maintain it for a longer period of time. As for my entry today, this was taken during our Anniversary Celebration in our church. That two pretty ladies who makes fun with my baby bumps are siblings, Jhing and Jizza...
Please link up and show me your best picture that was perfectly taken :)
Get the Badge Code on my right side bar.
Happy New Year everyone.