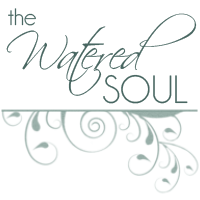 There comes a time in our life where we seek for something we do not know...
We are totally confused and disoriented. We felt some emptiness within us. Spiritually, we are totally dried up. It happens to me not only once but oftentimes. I admit, I became too complacent that I tend to forget to feed my soul with His Words...
If I will not go to church, I will never hear nor read a passages from the Bible. Sometimes I felt guilty also because going to church becomes a routine itinerary. But I am amazed of how God reminded me. He reminded me in the middle of my busyness... or between the lines that I read from the blog, from my Our Daily Journey devotional pocket book and from the wall posts of my friends on their Facebook. He blatantly reminded me of His existence. I cannot shun Him out of my life no matter what. I can feel how He holds me tight so that I cannot let go of Him anymore.
I downloaded a bible so that I can read it with just a double-click from my mouse. Indeed, God's presence is inevitable... We cannot run away from Him.
I am so glad for those people who helps me along the way... Who blessed me with their words of wisdom and inspiration...
I invite you all to check Wanda's site to refresh your soul... just click the badge above.... Quench your thirst with the watered soul.