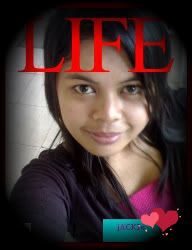 After tedious trial and error attempts, i finally made my own badge for my other blog- Living Life to the Fullest! Whew! Love it! I want to build up my other blog and your help is highly appreciated. Please copy the code right there on my top right side bar...
Visit my other blog and write some comments or suggestions.
Just want to thank
Maxi
for the Tutorial!
Click the picture on the side to redirect from this site to my other blog.
Thank you very much!